Ria works with KG's students and assists them with their tax and accountanting needs.She also assists them in forward planning for a successful business using her management accounting skills. She teaches them the skills needed to translate figures which allows them to better understand how to create and maintain financial growth for their business.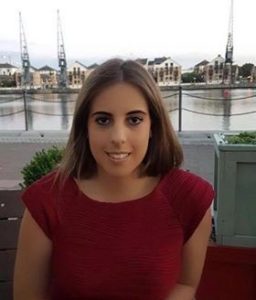 Vicky Moran
KG Brand Ambassador
I have been offering Lashes for nearly 4 years now. My first course was not with KG but when I decided to start offering Russian Volume, I knew that I needed one with an amazing training. After lots of messages back and forth I booked my course with KG. Honestly in the course KG I learnt so much more about lashing than what I had done in my first initial course. That was the moment that I decided that I was going to stop using my previous products and start using everything from them, and I've never looked back. The products are the best! I have recently completed my Super Volume/Advanced Techniques training. After that was when I knew I wanted to take my lash career to the next step. When Katie mentioned about a brand ambassador I knew this was the start of my next chapter. I couldn't be any happier to be supporting such an amazing company and be part of a great team
Kelly Louise Jackson
KG Brand Ambassador
Kelly comes from a Law background and 2 years ago found her passion and love for lashing. Kelly rented a room at a local gym until she took her volume course with KG at the end of September 2017. Kelly left her full time job 5 weeks later to lash full time from home in her very own beautiful Lash Room!
"I've been fully booked working 12 hour days Monday to Friday ever since then. And currently have a waiting list for new clients and a 6 week wait for appointments. Safe to say I have never looked back!
I was looking for a new adhesive to use and wanted opinions so raised the question on a Lash Page on Facebook and Katie Godfrey commented on my post. I purchased the KG black adhesive and trialled it against another brand on a few models. Not only was the adhesive a dream to work with but when the models came back for their infills, the results spoke for themselves.
I've been using KG products for 18 months and have amazing results. I always recommend KG to other Lash Techs and to my clients because its an amazing brand with the highest quality products.
I'm so excited to not only be a Brand Ambassador for KG Professional but to be part of such an amazing team."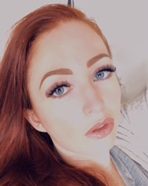 Kerrie Louise Stoughton
KG Brand Ambassador
I moved to the area 4 years ago and discovered KG Salon. I booked in for a treat before my wedding day for eyelash extensions but I'd never had it done before, that was the turning point in my life! I fell in love with how they made me feel, how the staff made me feel like I was special and appreciated! More so I was intrigued to how they created such beauty, not only does Katie provide the ultimate service and top quality products for us all but she also teaches students the skills to do it yourself! Empowering other women to learn new skills, skills that she continues to help grow outside the learning academy for as long as you need it.
I have always been told that "a worker is only as good as their tools"  if this statement is anything to live by my work is fit for royalty! I wouldn't change my KG adhesive or lashes for any others on the market even if I were paid! I believe whole heartedly I will never find better quality teaching, products and services anywhere else and Im so truly honoured and extremely grateful  to have been asked to be an Ambassador for a brand that has changed my life for the better.