Katie Godfrey
CEO & Founder
Katie Godfrey opened her beauty salon over 11 years ago when she was just 19 years old. Which was a huge step as she had left school at the age of 13 with no qualifications to her name due to bullying. 
Since then Katie has built a multi award winning salon which has been published over 45 time's including OK and Hello magazine and Nationwide newspapers. Won over 15 awards and also pampered celebrities. 
Katie wanted the highest of standards across salons and within the industry so she launched KG Professional. A training academy across the UK and eyelash product range. Within 6 months of launching the product range for professionals, they hit over 500 salons and now sold all over the world. 
Katie is a dedicated business mentor and has conducts various talks and mentoring sessions at colleges and events about her story and is passionate about motivating others in building their careers. She is also a regular writer for many industry magazines and has a number 1 best selling book called 'Extraordinary Women' 
Chloe Harle
KG Nail Educator
Chloe has been in the industry for nine years and has a passion for nails. She teaches all of the acrylic and gel nail courses at KG Professional. Day to day Chloe is the manageress at KG's flagship salon. Chloe receives amazing reviews from all of her clients and students which you can see on the KG Salon and KG Professional Facebook reviews page.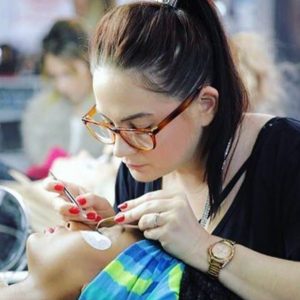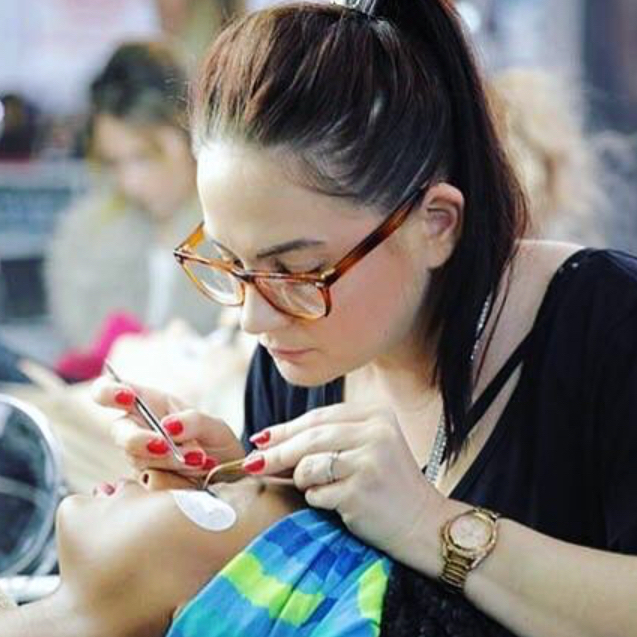 Hayley Mountjoy
KG Eyelash Educator 
Hayley teaches at her salon in Tetbury, Gloucestershire.
Hayley is an extremely experienced eyelash technician with over 12 years of experience. She has so much knowledge to share with you. Hayley is so down to earth and easy to learn from. She cannot wait to turn you guys into lash artists.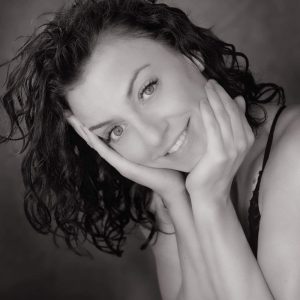 Caroleanne Tainton
KG Eyelash Educator 
Introducing Caroleanne, she is going to be based in our Headquarters. She has over 20 years experience within the health and beauty industry. Caroleanne trained in lash extensions 5 years ago, found her passion and never looked back. She has been a qualified trainer for over 3 years and enjoys sharing her extensive knowledge and experience with other lash artists.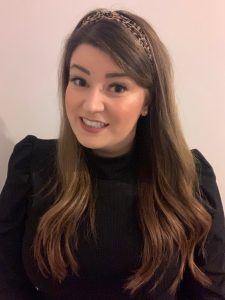 Jenna Wilson
KG Eyelash Educator 
Jenna is an experienced lash artist, with a passion for all things beauty!
Through her love of lashes, Jenna has extensively developed her skills and knowledge in the industry and now wants to share this with our students and aspiring lash artists, to help them grow and develop their own skills.
Jenna is based at her own salon in Southampton, Glow Beauty Studio. She will be offering both weekday and weekend courses in classic and Russian volume lashes.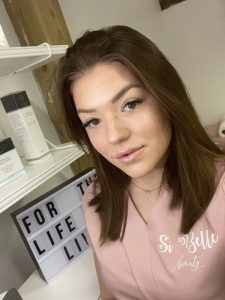 Lois Williamson
KG Eyelash Educator 
Lois has been lashing for over 2 years. In 2019 she opened her very own salon after being mobile and based at home. Si Belle Beauty is based in Thaxted, Essex and is easily commutable from a variety of locations. 
Courses will be available both weekdays and weekends. 
She is looking forward to getting started and sharing her love for lashes.
Christine Starkey
KG Eyelash Educator & Assessor 
Christine teaches at her salon in Milton Keynes.
Christine has worked within the beauty industry for the past 11 years and she proud to be a Trainer & Assessor.  She is approachable and friendly and firmly believes good training is the key and her aim is to help pass this onto her students. Christine as trained with Master Lash Artist Loreta Jasilionyte.
Christine's top tips for students starting out in the lash industry is, plenty of patience, good attention to detail, good training, and even business savviness which is why getting the best training possible here at KG Professional is invaluable to a fabulous future in the Lash Industry, there is plenty of room for good lash stylists.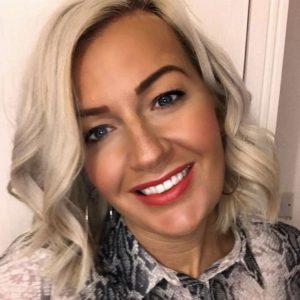 Lisa Bradbury
KG Eyelash Educator 
Lisa teaches at her salon in Derbyshire.
She has been in the beauty industry for 19 years. Employed in salons before opening her very own salon in 2014.
Lisa built up a large lash clientele after finding a passion for lash extensions 2.5 years ago. She made it her mission to train and learn as much as possible to be the best lash technician she could be. Lisa cannot wait to teach others how to grow in this industry.
Katie Godfrey
KG Eyelash Educator 
Katie is the CEO of KG Professional. She loves teaching within the head office and also teaches around the UK at colleges. With over 10 years experience you are bound to come out of your course with a wealth of knowledge.
Ria works with KG's students and assists them with their tax and accountanting needs.She also assists them in forward planning for a successful business using her management accounting skills. She teaches them the skills needed to translate figures which allows them to better understand how to create and maintain financial growth for their business.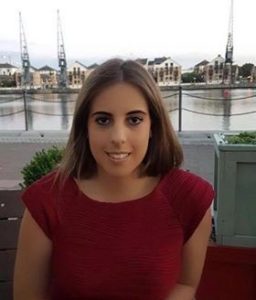 Vicky Moran
KG Brand Ambassador
I have been offering Lashes for nearly 4 years now. My first course was not with KG but when I decided to start offering Russian Volume, I knew that I needed one with an amazing training. After lots of messages back and forth I booked my course with KG. Honestly in the course KG I learnt so much more about lashing than what I had done in my first initial course. That was the moment that I decided that I was going to stop using my previous products and start using everything from them, and I've never looked back. The products are the best! I have recently completed my Super Volume/Advanced Techniques training. After that was when I knew I wanted to take my lash career to the next step. When Katie mentioned about a brand ambassador I knew this was the start of my next chapter. I couldn't be any happier to be supporting such an amazing company and be part of a great team
Kelly Louise Jackson
KG Brand Ambassador
Kelly comes from a Law background and 2 years ago found her passion and love for lashing. Kelly rented a room at a local gym until she took her volume course with KG at the end of September 2017. Kelly left her full time job 5 weeks later to lash full time from home in her very own beautiful Lash Room!
"I've been fully booked working 12 hour days Monday to Friday ever since then. And currently have a waiting list for new clients and a 6 week wait for appointments. Safe to say I have never looked back!
I was looking for a new adhesive to use and wanted opinions so raised the question on a Lash Page on Facebook and Katie Godfrey commented on my post. I purchased the KG black adhesive and trialled it against another brand on a few models. Not only was the adhesive a dream to work with but when the models came back for their infills, the results spoke for themselves.
I've been using KG products for 18 months and have amazing results. I always recommend KG to other Lash Techs and to my clients because its an amazing brand with the highest quality products.
I'm so excited to not only be a Brand Ambassador for KG Professional but to be part of such an amazing team."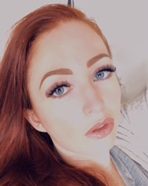 Kerrie Louise Stoughton
KG Brand Ambassador
I moved to the area 4 years ago and discovered KG Salon. I booked in for a treat before my wedding day for eyelash extensions but I'd never had it done before, that was the turning point in my life! I fell in love with how they made me feel, how the staff made me feel like I was special and appreciated! More so I was intrigued to how they created such beauty, not only does Katie provide the ultimate service and top quality products for us all but she also teaches students the skills to do it yourself! Empowering other women to learn new skills, skills that she continues to help grow outside the learning academy for as long as you need it.
I have always been told that "a worker is only as good as their tools"  if this statement is anything to live by my work is fit for royalty! I wouldn't change my KG adhesive or lashes for any others on the market even if I were paid! I believe whole heartedly I will never find better quality teaching, products and services anywhere else and Im so truly honoured and extremely grateful  to have been asked to be an Ambassador for a brand that has changed my life for the better.