Chloe Harle
KG Nail Educator
Chloe has been in the industry for nine years and has a passion for nails. She teaches all of the acrylic and gel nail courses at KG Professional. Day to day Chloe is the manageress at KG's flagship salon. Chloe receives amazing reviews from all of her clients and students which you can see on the KG Salon and KG Professional Facebook reviews page.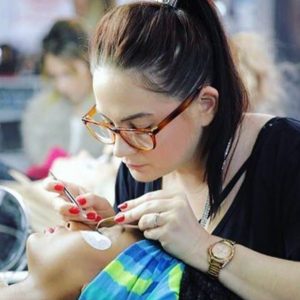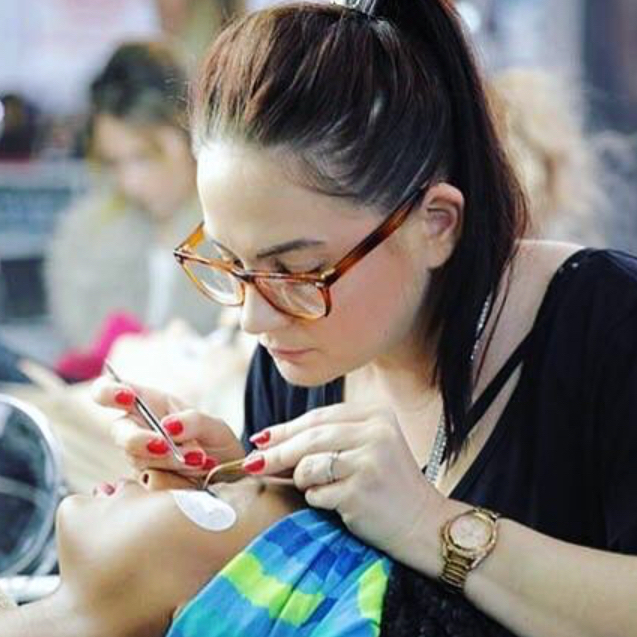 Hayley Mountjoy
KG Eyelash Educator 
Hayley teaches at her salon in Tetbury, Gloucestershire.
Hayley is an extremely experienced eyelash technician with over 12 years of experience. She has so much knowledge to share with you. Hayley is so down to earth and easy to learn from. She cannot wait to turn you guys into lash artists.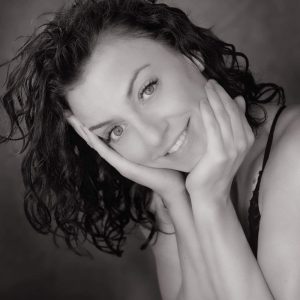 Caroleanne Tainton
KG Eyelash Educator 
Introducing Caroleanne, she is going to be based in our Headquarters. She has over 20 years experience within the health and beauty industry. Caroleanne trained in lash extensions 5 years ago, found her passion and never looked back. She has been a qualified trainer for over 3 years and enjoys sharing her extensive knowledge and experience with other lash artists.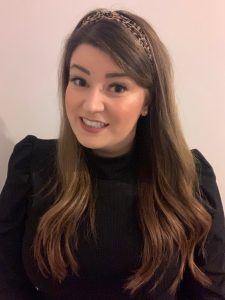 Jenna Wilson
KG Eyelash Educator 
Jenna is an experienced lash artist, with a passion for all things beauty!
Through her love of lashes, Jenna has extensively developed her skills and knowledge in the industry and now wants to share this with our students and aspiring lash artists, to help them grow and develop their own skills.
Jenna is based at her own salon in Southampton, Glow Beauty Studio. She will be offering both weekday and weekend courses in classic and Russian volume lashes.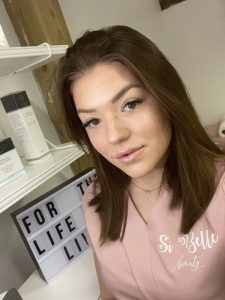 Lois Williamson
KG Eyelash Educator 
Lois has been lashing for over 2 years. In 2019 she opened her very own salon after being mobile and based at home. Si Belle Beauty is based in Thaxted, Essex and is easily commutable from a variety of locations. 
Courses will be available both weekdays and weekends. 
She is looking forward to getting started and sharing her love for lashes.
Christine Starkey
KG Eyelash Educator 
Christine teaches at her salon in Milton Keynes.
Christine has worked within the beauty industry for the past 11 years and she proud to be a Trainer & Assessor.  She is approachable and friendly and firmly believes good training is the key and her aim is to help pass this onto her students. Christine as trained with Master Lash Artist Loreta Jasilionyte.
Christine's top tips for students starting out in the lash industry is, plenty of patience, good attention to detail, good training, and even business savviness which is why getting the best training possible here at KG Professional is invaluable to a fabulous future in the Lash Industry, there is plenty of room for good lash stylists.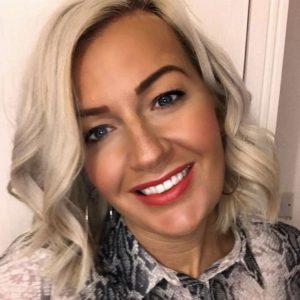 Lisa Bradbury
KG Eyelash Educator 
Lisa teaches at her salon in Derbyshire.
She has been in the beauty industry for 19 years. Employed in salons before opening her very own salon in 2014.
Lisa built up a large lash clientele after finding a passion for lash extensions 2.5 years ago. She made it her mission to train and learn as much as possible to be the best lash technician she could be. Lisa cannot wait to teach others how to grow in this industry.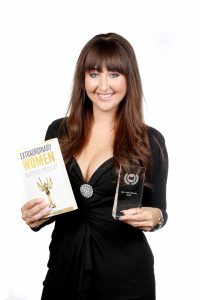 Katie Godfrey
KG Eyelash Educator 
Katie is the CEO of KG Professional. She loves teaching within the head office and also teaches around the UK at colleges. With over 10 years experience you are bound to come out of your course with a wealth of knowledge.